Finally had some free weekend time to seriously work on the cooling and rear suspension. Updates below, enjoy.
Toe
After straightening out the rear end's body work.  It was obvious that the rear toe was too aggressive.  It was pretty much aligned to a body that was mis-aligned. :). On the Mendeola site it recommends between 1/4 and 1/8 inch toe but I think Revenant team measured it to be 1.5 inches in total. Mendeola's True Track rear end makes toe adjustment pretty straightforward.  CJ made the adjustments and we took the car out for a spin in the dusk of the early evening.
With CJ holding a big spot light for visibility, we drove the car over to our buddy Veek's house. Veek built a rat rot model A Ford and I made sure he heard us coming up his driveway but of course he wasn't home! ;)
Flow
Fans weren't working at first so we powered them up outside of the ECU relay for confirmation.   They worked, but were turning the wrong direction!   We tracked down the wires coming off the fans and reversed the polarity to have them push instead of pull which was against the expected air flow design.   Problem one solved.
After pulling the cover of the high voltage ECU relay panel, there was one disconnected wire (ECU-) so we hooked that up and did a better job of seating/connecting the fan wire to the GPO4 terminal.  (We will be going through and fixing the wiring properly after we pull the body).
We fired up the car, laptop/ECU software and manually triggered the fan and boom, it all worked out.   We will tune this a bit later but we are in a good spot here.  We turned on data logging and let the thermostat open up.   At idle, the car held around 95C which is the standard operating temperature for our EZ30R engine.
So for the benefit of those new to this build and my Ghia enthusiasts, yes that rear grill looks pretty strange with the air vents relocated to the rear as shown. We did some software based testing of the airflow and we think that the vents place here are the best place to take advantage of the low air pressure. This is what we are testing.
We added some yarn to the deck lid to record video of the air flow based on the relocated deck lid vents. We quickly realized that we'll need a manometer to really check the pressure differential so will be ordering one of those soon.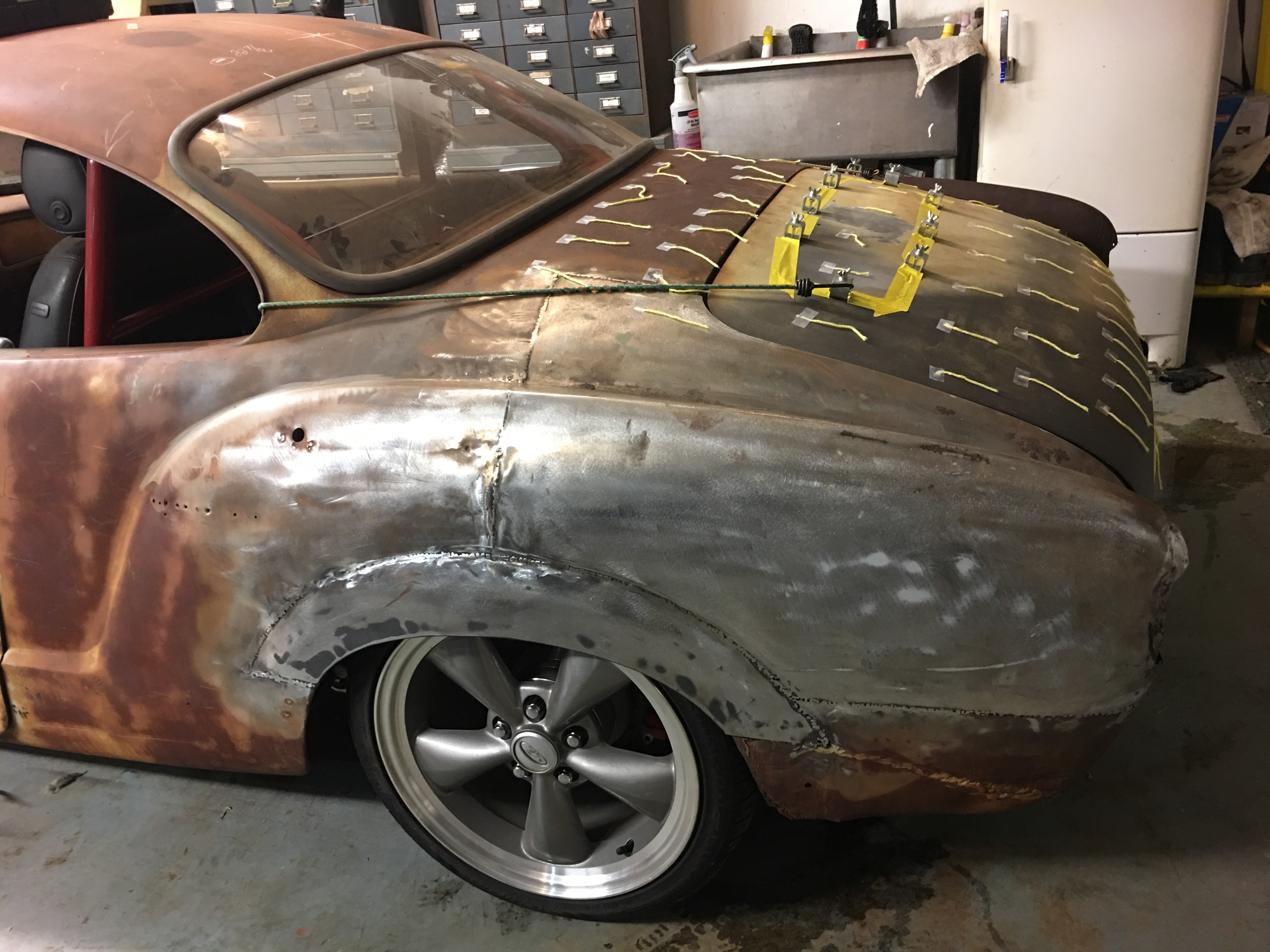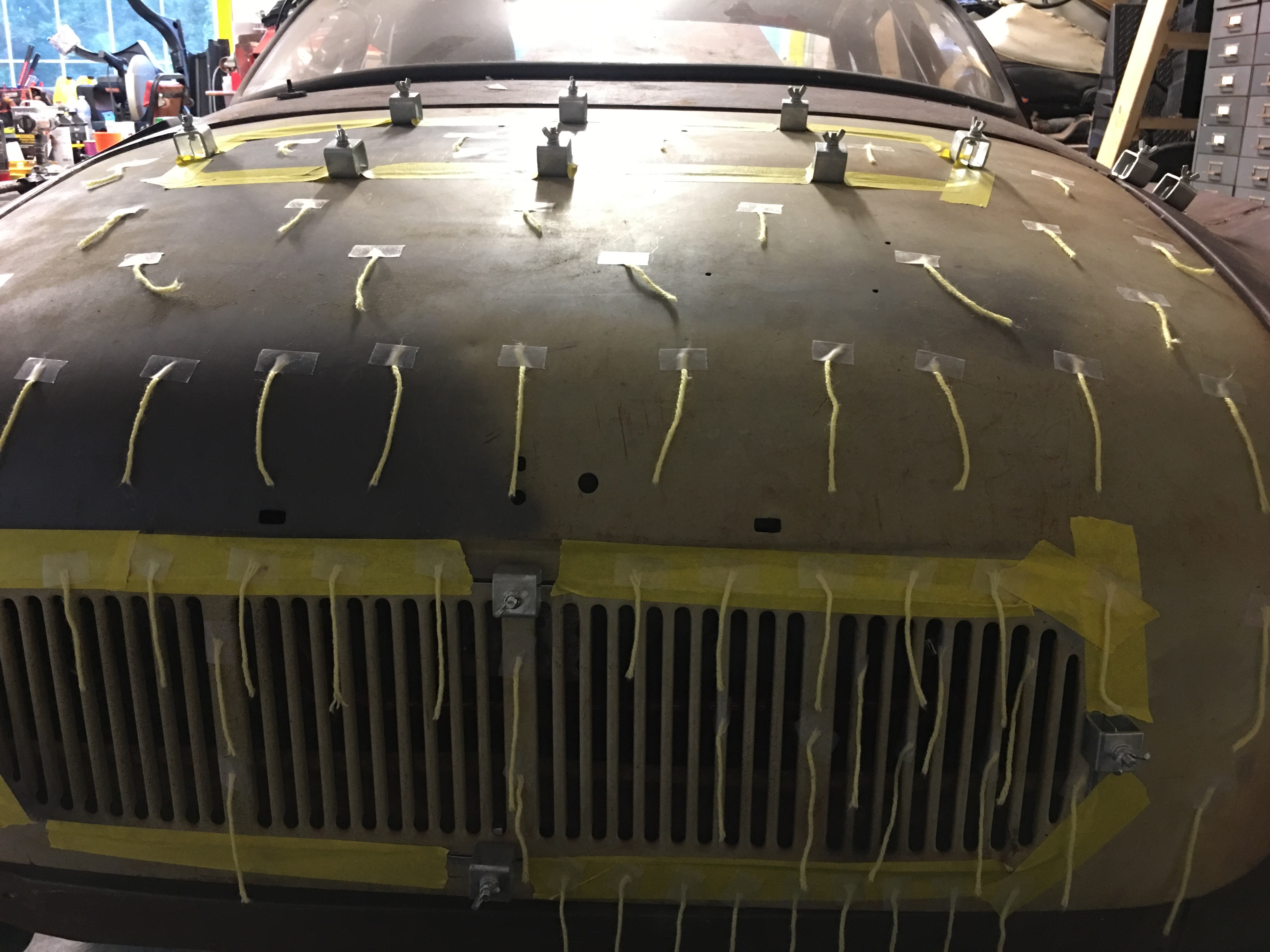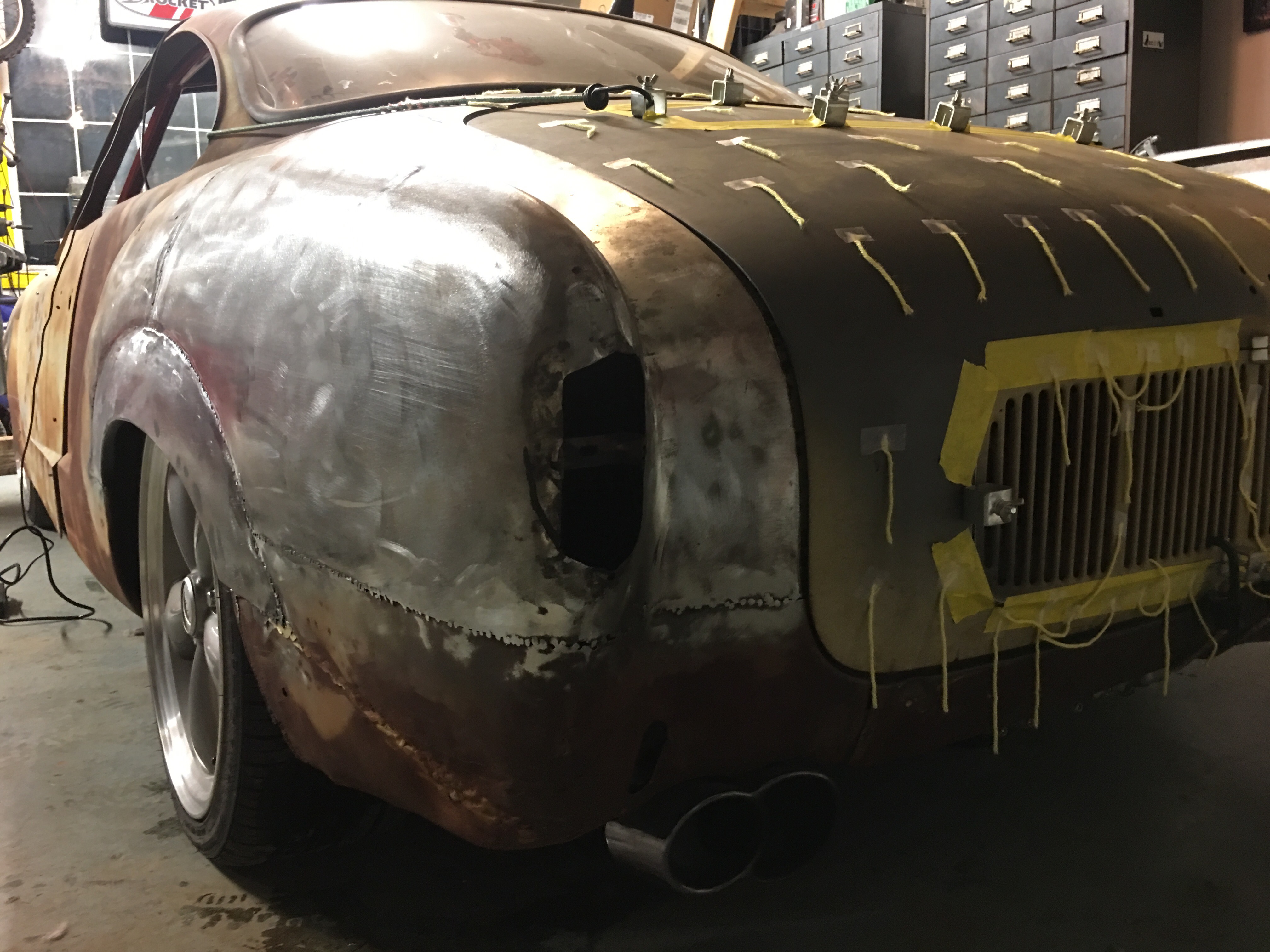 We were going to do the video recording the next day but ran into to some seriously bad news.  CJ spotted a unfamiliar vehicle in the woods where we ride dirt bikes and after a quick investigation discovered that some gentlemen had committed suicide in the vehicle.  He had been dead for 2-3 days.  911 was called and after the parade of emergency vehicles showed up, our little stretch of country back road testing ground was done for that day.  
I wish I could have talked to that guy before this incident – very sad indeed and it took a bit of time to process a discovery like this. Sorry to end on a sad note. If you know of anyone dealing with depression, hard times, life in general, etc please get them help. Suicide hotline resources.