Transaxle made it across the Pacific. Mendeola is doing chassis fitment this week and said they have it shifting. We should have pictures in a few days.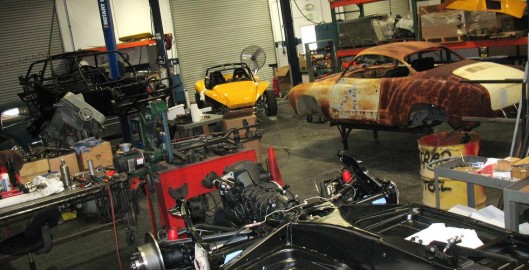 Mendeola testing the body/chassis fitment.   It actually looks like a real car in the picture of the shop.  Kevin also put both seats in the car to see how they looked.   Still too big.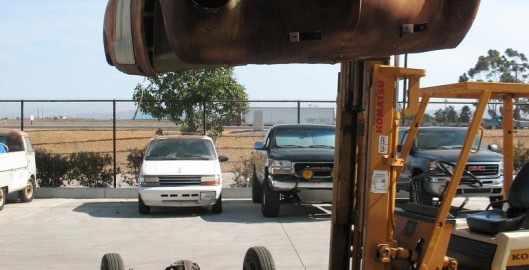 Yesterday Mendeola pulled the body off to verify some measurements. The bulkhead is installed and the pan halves are going on.