Transaxle made it across the Pacific. Mendeola is doing chassis fitment this week and said they have it shifting. We should have pictures in a few days.
SubaruGears sent photos of the Torsen limited slip differential (LSD) that will be installed in the transaxle.   Torsen = Torque Sensing.   It senses the difference in torque between the wheels and locks them up for better traction.  With the horsepower we're shooting for and the lightness of the car, Todd suggested that we add it.
This stuff is beyond me in terms of mechanical understanding but I know its cool as southerner in a seersucker suit eating a cucumber sandwich.  The picture of the two tire tracks made by the Tempest from the movie My Cousin Vinny comes to mind.   Here's an animation of how a Torsen LSD works.
Actual pictures sent from Australia: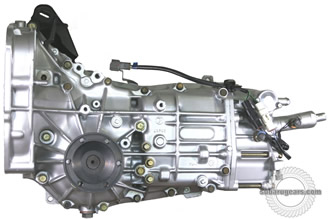 Todd over at SubaruGears.com has started the build of the hybrid, reverse pinion transaxle.  According to Todd,
"The hybrid is the best and strongest combo of new factory subaru parts and will give years of good service. I have sold plenty of these to 300hp turbo owners."
Further,
"The WRX/STi is the factory gearset and ratios for that engine. The hybrid uses slightly different gearing and post treatment to achieve maximum strength."
We also decided to add a Torsen Limited Slip Differential.  If we're going to lay down rubber, might as well have two lines. ;)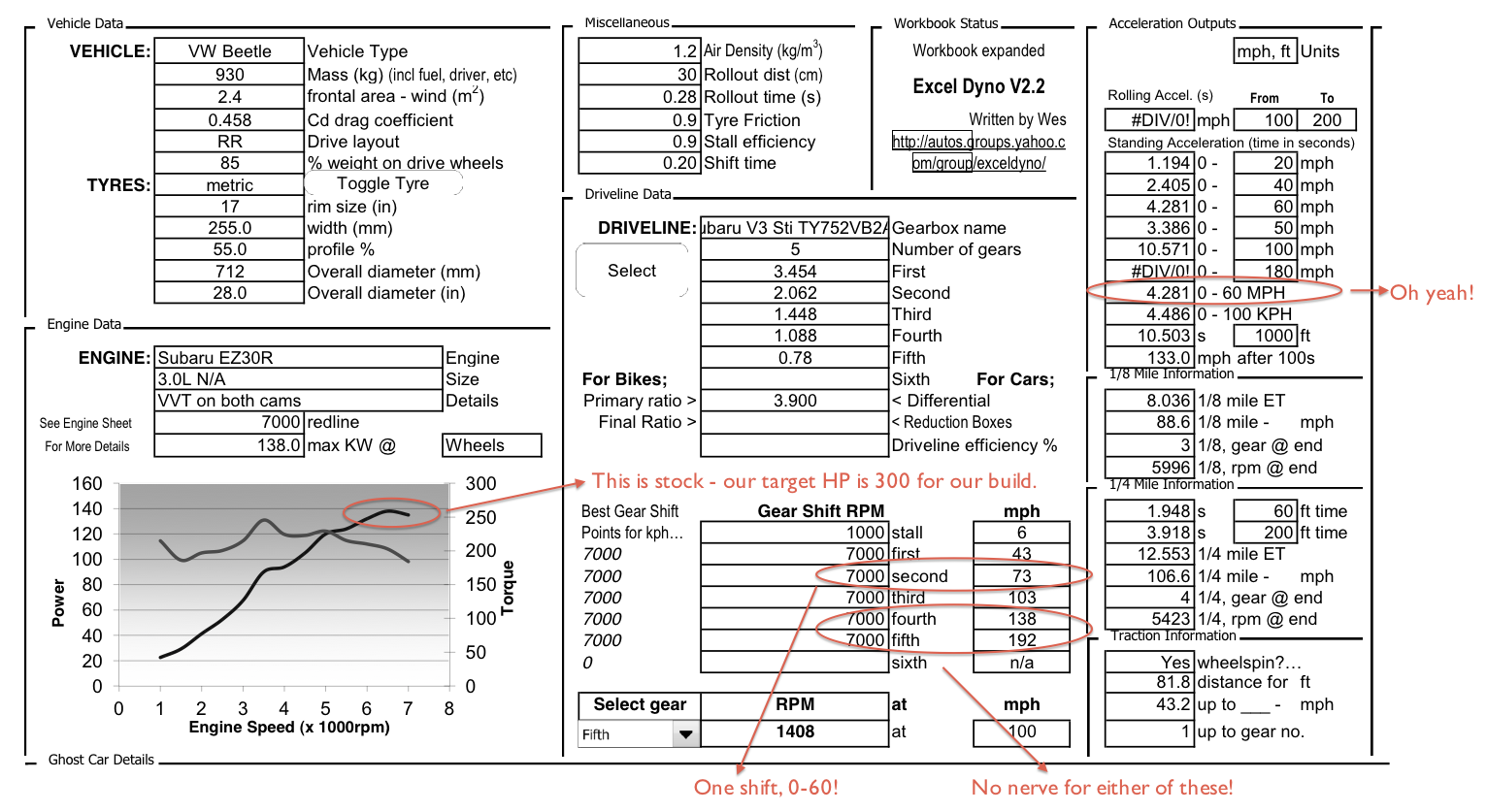 Traction graph: