Always time for a laugh. :)
So, I found this image that explains the Ghia problem areas when it comes to rust. We have our work cut out for us (ha!, pun intended):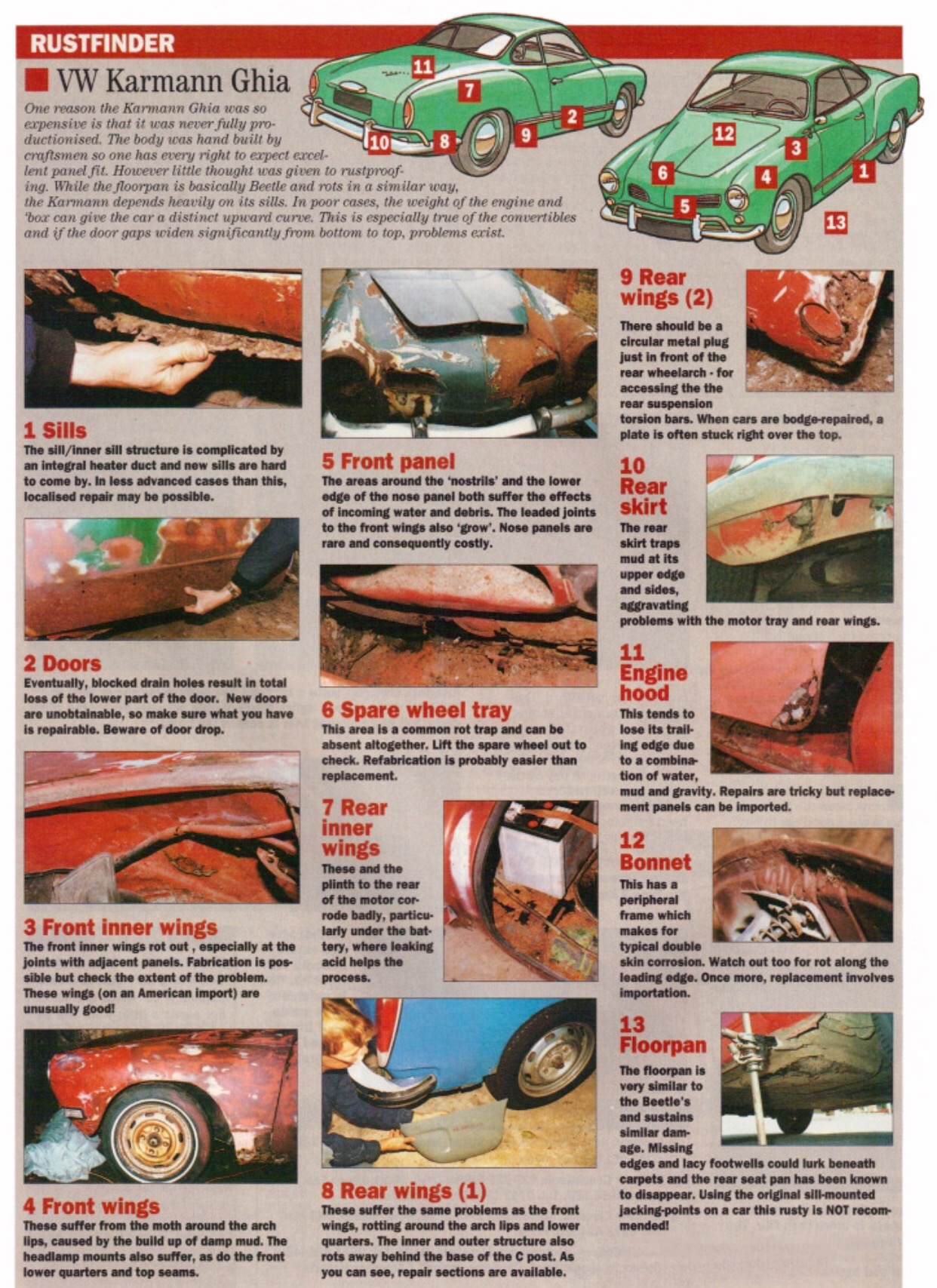 Shopping for panels now! The parts car should provide some metal higher up on the quarters. It looks like we'll need to order all of the lower pieces.