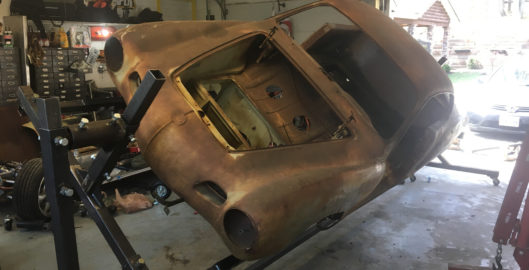 Spring has taken her sweet time showing up this year.   Doesn't she know we're pushing to be on the road this summer?
Revenant sourced a used rotisserie and adapted it to the Ghia.   Locally, we found Ace Dustless Blasting which is a mobile media blasting service.  We're ready to roll on our side and just waiting for a break in the weather to have Randy come out and do his thing.
There are somethings we're working on in parallel.  Very disappointed that when we shipped our 1958 Ghia steering wheel to our California builder, it came back without the rare horn cover!  We can not get in touch with anyone over there to inquire about it.